Austinville Historical Society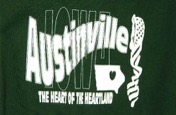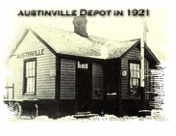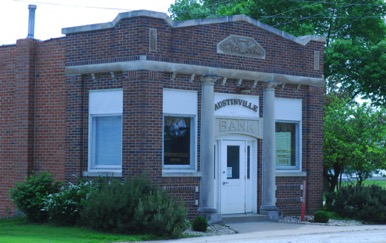 About the Austinville Historical Society
The Austinville Historical Society was formed in the fall 0f 1998 when Lincoln Savings Bank donated the bank building in Austinville to the town. A group of residents thought the bank would be a good place to keep Austinville memorabilia as well as keep the memories and rich stories of past residents
The Historical Society Board meets bi-monthly at the bank building. A number of interesting items are on display as well as documents, pictures and stories. A number of items from the old Austinville School are housed in the Austinville Historical Society building.
The Historical Society sponsors several community events throughout the year, including a Pancake Breakfast in April and November, a Beef Burger Lunch in July, and a town picnic in September.
The Historical Society Building is open every Tuesday morning at 9 am for coffee and tours or anytime by request.
BOARD
President: Doyle Voss
Vice President: Pam Dohrn
Sec/Treas: Carolyn DeVries
Board Members:
Phyllis Schwechel
Ron Karsjens
Janice TerFehn
Arden TerFehn
UPCOMING EVENTS
December 6
Christmas Open House
9 - 10:30 am
Historical Society Bldg
Every Tuesday
Coffee & Treats
Historical Society Bldg
See Photos from Austinville past HERE
CONTACT INFO
email:
mailing address:
13376 320th St
Austinville IA 50608